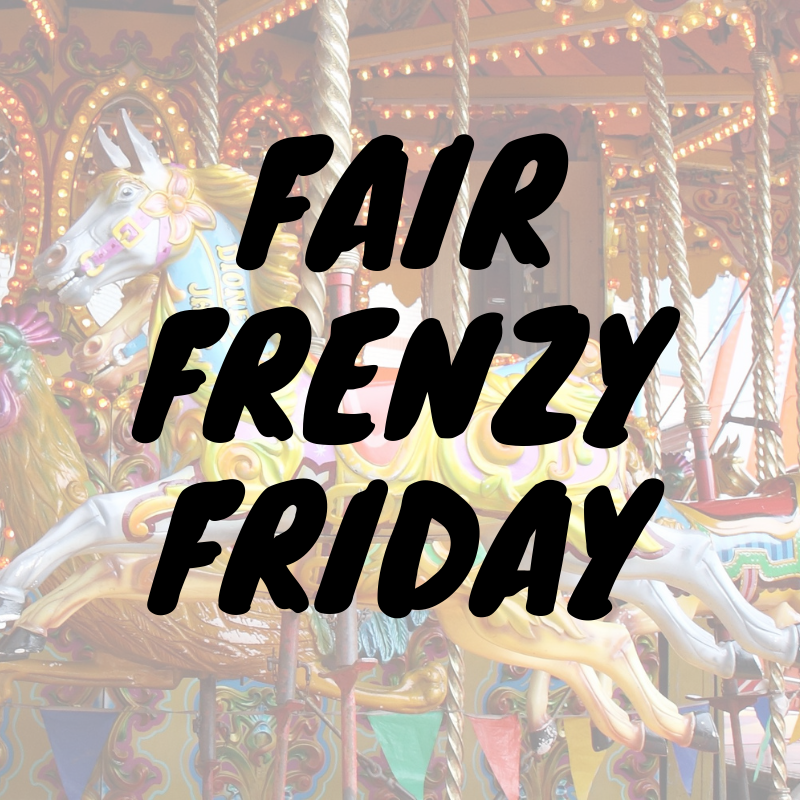 The smell of fried dough, grilled sausages, crispy french fries and sweet cotton candy permeates the air, the screams and laughter of young and old are all around you, the livestock and craft buildings beckon with their cute animals. Rides, games, events and food, nothing beats the fair for a good time for young and old. It's hard to believe it's that time of year already, but here we are, with the first fairs of the season upon us! For this Hot Spot Friday we are highlighting this seasons state and county fairs. Get out, stroll the midway, pet the baby sheep and fill yourself with delicious fair food and drink. Win your sweetheart (or yourself, go ahead you deserve it!) a prize, listen to some great music at the bandstand, or take in a demolition derby, with so many things to see and do the fair is the perfect weekend adventure for you and the family.
This weekend marks the beginning of a series of fairs that will run us until Columbus Day Weekend when the good old Sandwich fair closes out the season. Which fair is your favorite? Do you have something you go to the fair specifically to see or do? Pop on over to our social media page and let us know with a message or comment, we love hearing from you!
Check out the list of great fairs coming our way and mark your calendars!
North Haverhill Fair July 24-28, 2019
Cheshire Fair August 1 - 4, 2019
Belknap County 4-H Fair August 9 - 11, 2019
Cornish Fair August 16 - 18, 2019
Lancaster Fair August 29 - September 2, 2019
Hopkinton State Fair August 30 - September 2, 2019
Hillsborough County Agricultural Fair September 6 - 8, 2019
Rochester Fair September 12 - 22, 2019
Seacoast Country Fair September 12 - 15, 2019
Deerfield Fair September 26 - 29, 2019
Sandwich Fair October 12 - 14, 2019